Monica & Jake
Hoping to Adopt
(Oklahoma)
Letter
Hello there
---
There are many things in life that are not for certain, but what we know for sure is that we are destined to be parents.
---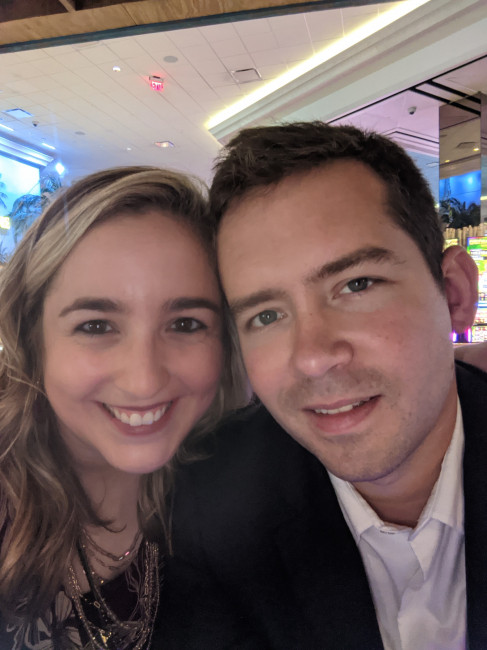 Monica and Jake
Dear expectant mother, We want to start out by saying though we have not met in person, we can say with absolute confidence that you are one of the bravest, most selfless women. The decision to put your child up for adoption is a courageous act of love. We know that you did not take this decision lightly and we know it is the ultimate sacrifice, but to us, it is the greatest gift you could ever give. You will have made us parents. We know you will always have an immense love for your child and our hope is that you,too, will know we will have an immense love for your child. For you to choose us to raise your child would be the greatest gift we could ever imagine receiving. There are many things in life that are not for certain, but what we know for sure is that we are destined to be parents. It has been our greatest hope and know it will be our greatest accomplishment. We have been married for almost 5 years and have been yearning to be parents for as long as we can remember. Our fertility journey has been nothing short of pure joy and pure sadness but we know God has given us a renewed sense of hope and joy as we start our adoption journey. For us, through our miscarriages, we were in the darkness, but by God's grace, adoption has been our light. It has opened our eyes, ears, mouth, and heart to a plan bigger than us, a plan that will allow us to give everything we have to raising our child, your child. It is a task that we will strive to do the best we can. We will forever be grateful for your courageous decision by making us parents. We will do our best to raise an upstanding child while allowing him or her to know you, to know where they came from. We hope you choose us to take on the rewarding task of raising your child and loving them for the rest of their lives.
Our Story
---
We have always emphasized the importance of a well-rounded relationship.
---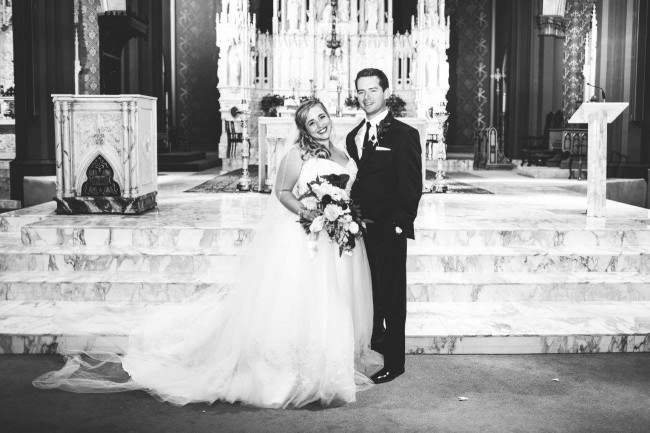 A picture from our wedding day
We met at College in December of 2010. Jake was in his first year of Graduate School, getting his Master's Degree in Electrical Engineering and Monica was in her fourth year of nursing school. After meeting at a Tacky Christmas Sweater Party, it was not until the following semester that our paths crossed again at a bookstore. After hitting it off again, we decided to start talking and getting to know each other. We officially started dating in March 2011. Jake had accepted a job with a local engineering firm building flight simulators, and Monica started her first nursing job at a local Children's Hospital. We were both very busy but we always made it a priority to put our relationship first. Jake had an amazing job with countless opportunities, including the opportunity to travel. Monica, therefore, got to capitalize on those travel opportunities and our love for traveling together started! Between the two of us, we have been to Hawaii, Germany, Norway, Austria, Costa Rica, Czech Republic, Japan, Saudi Arabia, Iceland, Mexico, and South Korea. We are always looking for opportunities to travel! Our relationship is one built on mutual love and respect. We have always tried sharing the load of chores and responsibilities. We dated from March 2011 until Jake proposed in October 2015 and then got married in September 2016. We now live in an amazing neighborhood filled with a community pool, playground, two catch and release fishing ponds, and a splash pad. The best part, we live right across the street from the playground and splash pad! Jake changed companies in 2020 and is now the electrical engineering director of a local company that specializes in building aircraft training simulators. Monica currently works for a local hospital system in one of their primary care clinics as a family nurse practitioner. She received her Master's from Georgetown University. We have always emphasized the importance of a well-rounded relationship. We love spending time with our family and friends, with our 2 dogs, Leo and Darwin, and our cat, Nala. Again, we love to travel, but you can also find us watching sports, particularly football and baseball, but love a good hockey game, too. We enjoy cooking and also building things in our workshop. Jake in particular, loves to build things with his grandpa, and every once and a while Monica gets to participate, too! You could say there is never a dull moment in our house!
Why Adoption
---
Your decision to make us parents will be something we will cherish forever.
---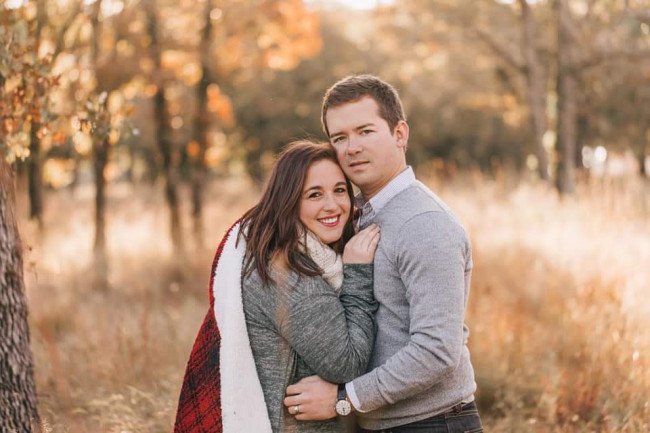 Us together
Adoption has always been something we felt called to do.We had discussed our interest in adoption before we were even engaged, so it was something we knew we would be interested in. We did assume, though, that we would have biological children, first, but God had other plans! We had at least 2 miscarriages and for the longest time felt defeated. But through that pain, God opened our hearts to starting our adoption journey sooner than we had expected! We have been blessed to be on this journey because it has not only brought us the opportunity of being parents through adoption, but it has led us to you. Something we have had on our hearts, being parents, is not possible without you! You, the birth mother, are the missing piece. We are so excited to join two completely different families, families that are not biologically related, but related by faith, hope, and love. Your selfless decision will complete our family. That is what makes adoption so beautiful. It is the joining of two families to make the most perfect family. Your decision to make us parents will be something we will cherish forever. It will allow us to continually grow and learn, together as a couple. We look forward to cultivating and nourishing a new meaningful relationship with you that without adoption, might not be possible.
Our Home
---
We live in a very family-oriented and safe neighborhood.
---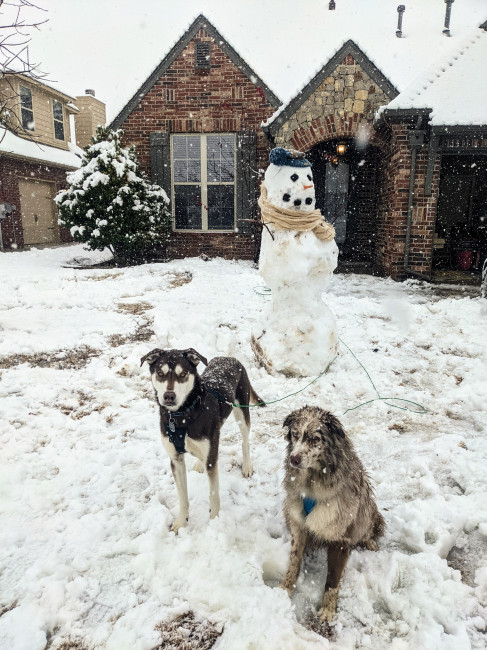 Our two pups in the snow at our house
We live in a very family-oriented and safe neighborhood. Our neighborhood has 2 catch and release fishing ponds, a playground, a splash pad, a swimming pool, and a clubhouse. Our Homeowners Association is always sponsoring fun activities for families. During the summer and random nights throughout the year, there will be food trucks outside our clubhouse that offer delicious meals and treats to choose from. For Halloween there is a Fall Festival with fun activities including a Halloween Costume Contest and a pumpkin carving contest. The neighborhood is very lively on Halloween night with so many friendly families that are dressed up. We cannot wait to take our little one trick-or-treating! For Christmas, Santa Clause comes to the clubhouse for pictures and Christmas Caroling! There have been other fun events like a chili cook-off around the time when College Football season kicks off. They have started a pooch plunge and allow families' dogs to go for a swim in our neighborhood pool! We live right across the street from the splash pad and playground. We love seeing all the kids having fun and getting to know our neighbors. On the Fourth of July, our street hosts a block party full with a cookout and rented inflatable water slides! We really cannot wait to experience all the fun our neighborhood has to offer with our child!