Carla
Hoping to Adopt
(Oklahoma)
Letter
About Me
---
I desire to expand my family and feel so grateful to live in a country where people have the freedom to choose how to build their own families.
---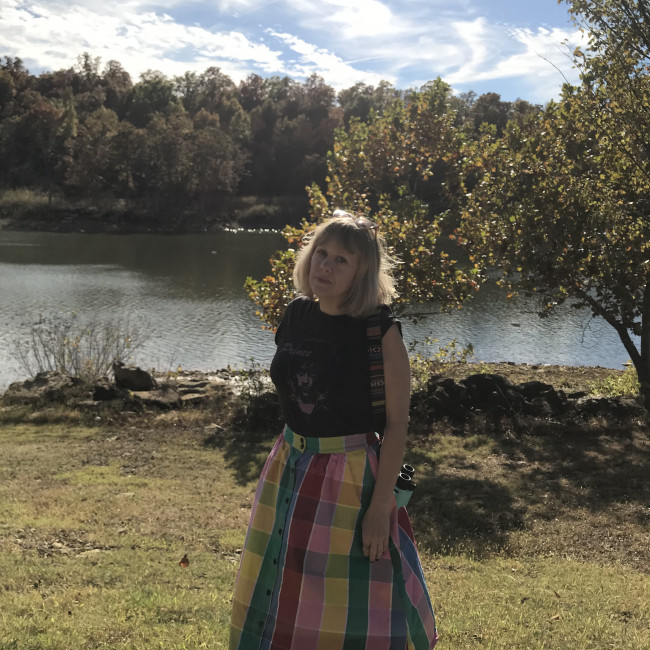 love spending time in nature
Good day. Thank you for viewing my profile with consideration. Yes, I seem to be an anomaly, as I am a single adoptive parent by choice. I desire to expand my family and feel so grateful to live in a country where people have the freedom to choose how to build their own families. I truly hope the best for you and commend you for your own personal journey. I would be delighted and overjoyed to welcome a child into my life and home. It is my greatest wish! The holidays, birthdays, and family traditions bring so much joy, magic, and wonder to a child. I want to share existing family traditions and am looking forward to creating new ones. I am inspired to make a Life Book for my child, in order to share with them their special adoption journey and all the people who already love them so much. I am a proponent of involvement and am confident in my abilities to raise a child in a warm, loving, and nurturing environment. Children should be treated with dedication and are deserving of respect. I will protect them and always do what is best for their well-being. They will be raised in an interesting and colorful environment, surrounded by support and enormous amounts of love. I value communication, transparency, and honesty so I am readily available to discuss any inquiries that you may have. It is also important to note that I am receptive to many types of adoption: open, semi-open, closed; flexible depending on your comfort level. I am a proud first-generation college graduate who possesses master's, bachelor's, and associate degrees; as well as a CDA (child development credentials). A great deal of my schooling focused on early childhood education and development. I truly believe in the power of early intervention, education, and literacy; and mentor others on its importance. I am a former preschool teacher and currently work as an independent contractor. I am passionate about mindfulness research and its positive neuroscientific benefits; especially as it pertains to children. I have worked with a variety of age groups in various capacities, including teaching at-risk teens in a non-profit arts program. I am a creative-type who enjoys spending time outdoors. I am a lover of the arts, cinema, music, cooking, gardening, camping, nature, animal rescue, picnics, holidays, vintage, and dinner parties. I am also into maintaining a healthy active lifestyle and cooking vegetarian meals at home. Sitting down together at the table for meals is something that has always been important to my family. I would be described as genuine, funny, witty, silly, helpful, kind, and creative. I also care greatly about social justice issues. I am patient, empathetic, self-sufficient, and independent. I value honesty, communication, individuality, self-expression, and diversity. I consider myself a problem-solver which comes in handy as a parent! I have two kitties, Silvie and Specter, who are the best of friends. They are both playful, sweet, friendly, and adore children. They make me laugh every single day. I have plans to adopt a rescue pup in the near future. I have created and marketed a line of dolls and picture books for children, focusing on simple lessons of peace, good deeds, and kindness; of which I am the sole proprietor. As an avid reader and lover of children's literature, I have already started a hefty collection of children's books for my home library. Storytime is a huge hit around here! I am so excited to share a love of learning and reading with my child. We enjoy going on jaunts, mini-adventures, vacations, and road trips. My child would be included in all of our adventures; big and small! I believe that there is much to learn about life from exploring. I want my child to grow up with memories of family, bonding, and life experiences.
Home + Mom (Grandma)
---
It is truly a magical place for a child!
---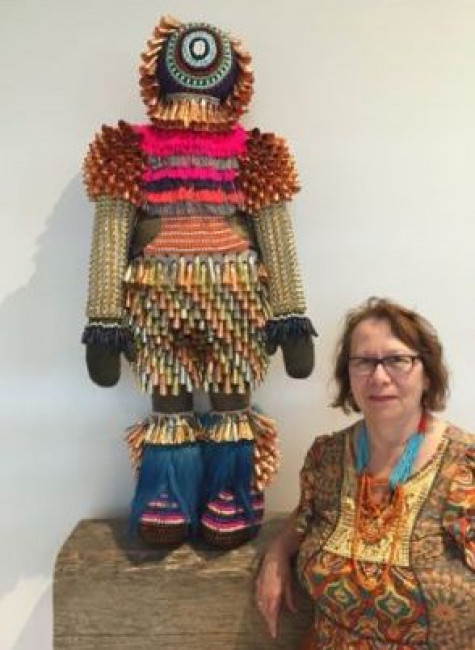 My Momma
I reside in a charming four-bedroom house with plenty of space for a child to play, learn, and grow. I maintain a safe, clean, and organized environment. My mother lives on the property as well and is there to lend a helping hand. We have a small flock of chickens in our park-like backyard. I am fortunate to have land and green-space in the city. It is truly a magical place for a child! My mother is the assistant director of nutrition services at a local hospital. She loves coffee, reading, music, kitty cats, cooking, and chocolate. Her hobbies include planting flowers, farmers' markets, and attending music concerts. She is beyond excited at the prospect of adopting a grandchild (her first grandkid!) and will be a huge part of its life. I was close to my grandparents and have so many fond memories of them. I want the same for my child, too.
Family
---
The children placed in Carla's care would be the luckiest kids on the planet.
---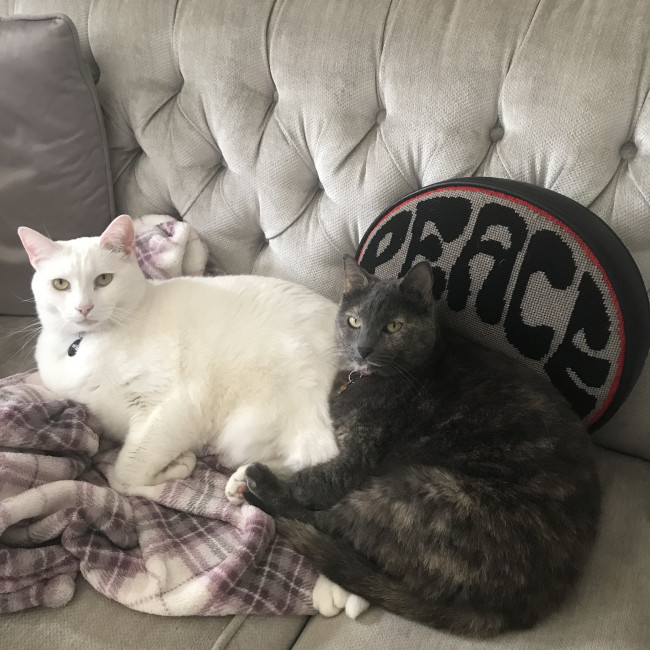 Silvie & Specter
I come from a small yet supportive family and feel so fortunate to be surrounded by my chosen family of lifelong friends. My wonderful circle of friends looks forward to being actively involved in my child's life. During a recent home study, my friends, family, and employers (most of whom I have provided childcare for) were interviewed regarding my character and child-rearing skills. Their responses truly warmed my heart and say more about me than any photos I could ever show you. I am happy to share with you a few of their responses... "The children placed in Carla's care would be the luckiest kids on the planet." "Carla is described as someone who can talk to a child on their level." "She validates a child's feelings and is good at diffusing situations." Another reference stated that they are, "in awe of her with children. She is nurturing and a great teacher. Children love her." "Carla engages the children and works with them to develop." "She has been described as someone with 'a calling' for her ability to work with children."
Adoption Journey
---
I have wanted to adopt for as long as I can remember...
---
little me.
My hopes and dreams for the future are big. So big, in fact, they could certainly overflow this profile. Thank you for taking the time to get to know me and for sharing a little glimpse into my life. I appreciate your consideration. Love & Light, Carla